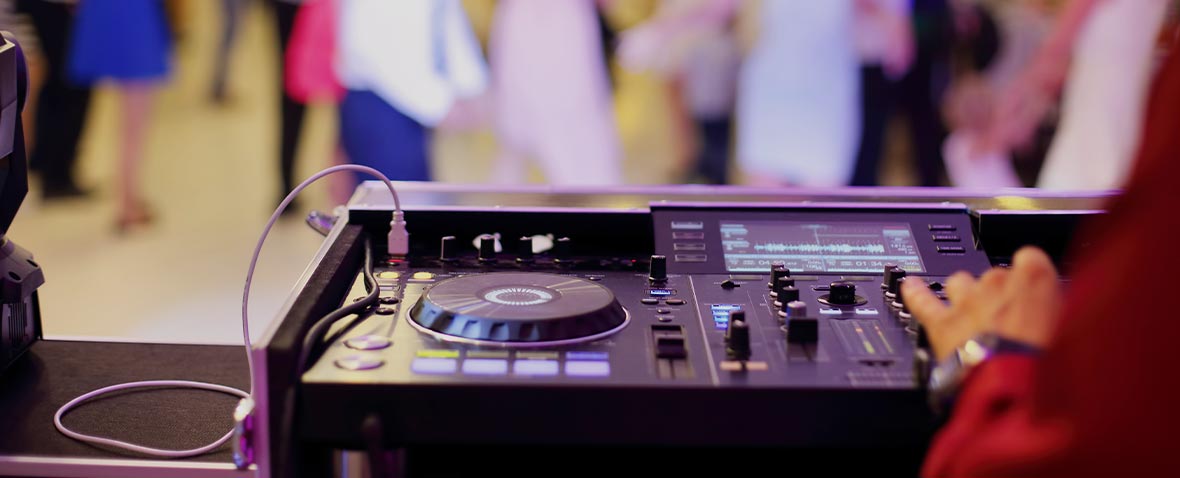 THE DOS AND DONTS OF A PROFESSIONAL DJ AT A WEDDING.
13 January 2021
Wedding music coverage is one of the most important pieces of your wedding venue. The most future married couple that visits us always bring up the subject of the music being the most important part of a wedding!
After all, a wedding Dj with have all the guests on the dancing floor
The guest will forger even the smallest bad of the catering
The photographer will take incredible shots
The future wedding couple will forget any mistake of the wedding night.
The choice of DJ Wedding has the dynamic to determine the experience of the whole reception. In this experience may be included a whole wedding package in an especially designed space for weddings and related events
Dj Rhodes consults you to choose a venue that allows you to choose the professionals that will be included in the whole wedding. There are loads of dangers for failures when the wedding space provides you with a Dj or even a failed catering in an offer package. Your wedding is yours! Don't let it to an unprofessional organizer.
Generally
1) If you want to choose a familiar face for a Dj at your wedding… we suggest you do it!  As long as you know the risk, if the person in question is an amateur D. In Dj Rhodes we believe that a good mood and relationships of trust are of paramount importance in organizing a wedding. These are exactly the relationships we cultivate with our customers.
2) The agreement of the space and the sound coverage in a "package" presupposes strict conditions of installation of the cabling for the safety of the guests and the best performance of the audio system
3) If you are being offered a Dj package with the reserved space catch the opportunity to chat with him. If you have the opportunity, visit an event he has undertaken and evaluate his work. If you are not happy with the information you have gathered, do not forget that there are always better options.
4) Sound coverage in an event is a distinct object with specific instructions. Only specialized professionals in the field have the appropriate equipment and the technical knowledge for its adjustment and installation.