Everything you knew about dj wedding
11 March 2020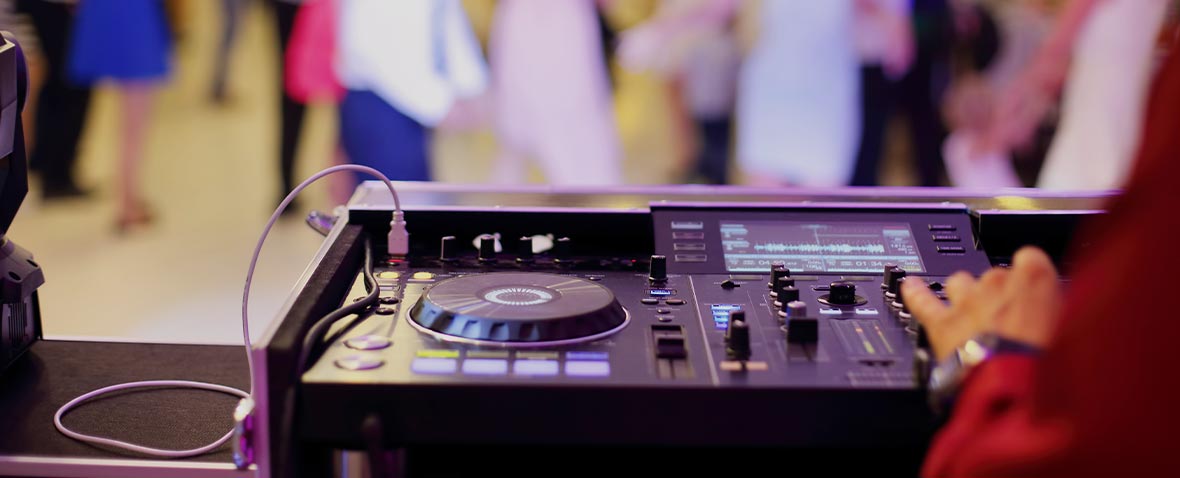 THE DOS AND DONTS OF A PROFESSIONAL DJ AT A WEDDING.
13 January 2021
The choice of the wedding Dj with the only skeptical being the financial factor is usually catastrophic for the wedding reception. This is a common mistake that many couples do.
The most important thing for an unforgettable wedding day and is the correct hierarchy of expenses throughout the range of wedding services. Imagine devoting only two days to find the perfect wedding dress and only two weeks to find the perfect fonts for the invitations. You would have lost so much valuable time, and a unique opportunity for the wedding of your dreams in Rhodes, or in another destination.
You have to devote the same amount of time to the sound and music coverage of your wedding day.
You must find the most reliable professionals that will cooperate with you for the sound and music coverage in your wedding party. This will create the special atmosphere that your guests need. And your guests in turn will make unique memories for you. So listen to the advice we have to give you because it is due to many years and valuable experience. You will have to pay close attention while you are organizing the wedding party because it is one of the most valuable parts of your future memories. The right professionals can take your night off! Wrong choices can "land" her abruptly…
Contact us for sound and lighting coverage of your wedding reception, baptism, birthday event.
Free yourself from the anxiety of the result. The sound and lighting are truly connected in this kind of event and we have a deep knowledge of their dynamics. Take a look at the above videos and see how different a dancing floor with and without lightning is.
Having covered the major chapters of sound, music, and lighting, DJ Rhodes offers you some extra options. Ask us about our advantageous offers for:
Wedding fireworks
Spot lightning
Fairy Lights
Dry Ice Smoke
Our many years of experience and our perfect equipment offer you the opportunity to enrich unique moments with smart touches! Choose the right partners that provide you with full state-of-the-art sound and lighting coverage.